Our Orchid Photos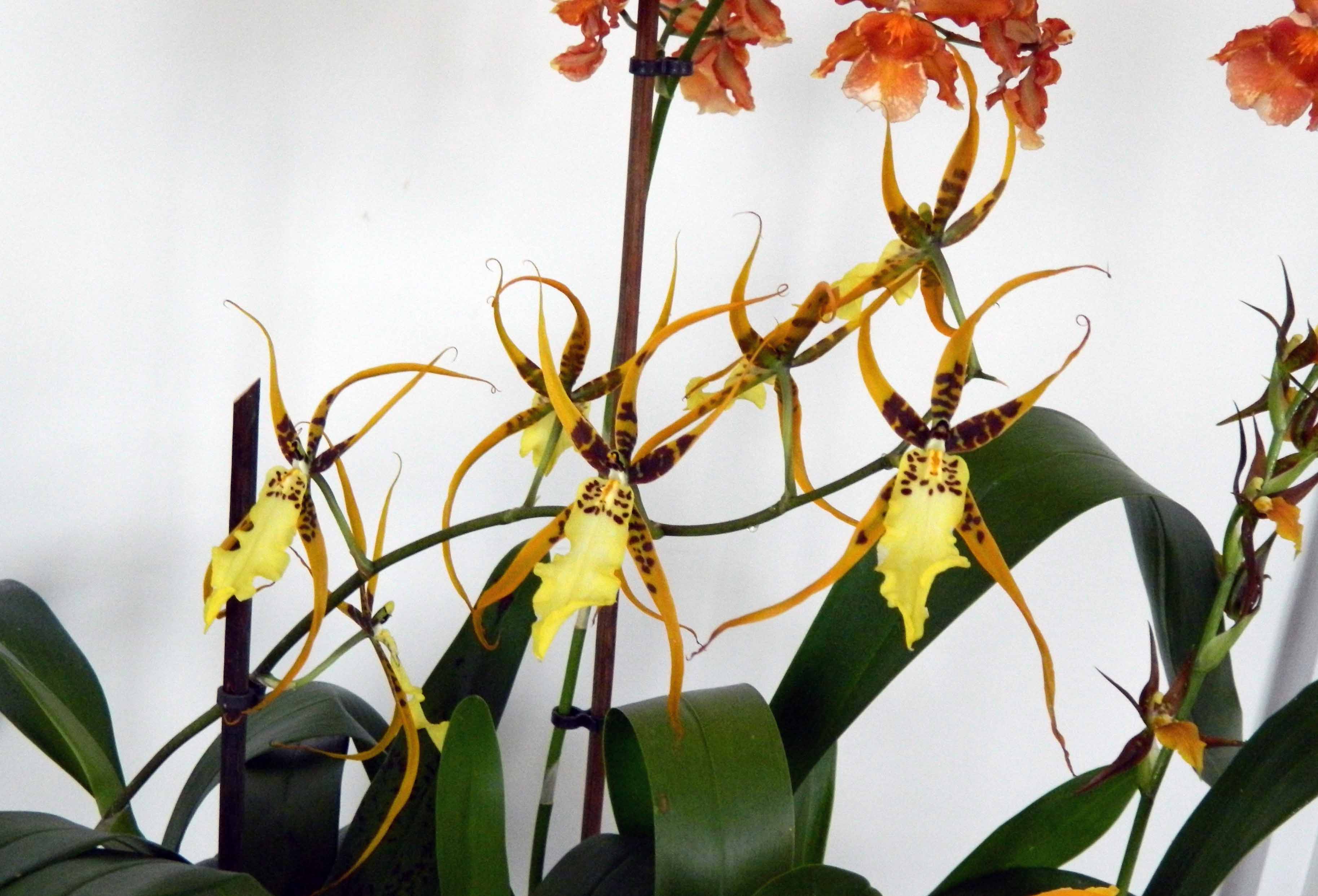 From Within Our Home
and
Various Trips
---
For the last several years, we have become fascinated with orchids, both growing them at home and seeing them on various trips abroad.
It all started with my buying (what are now ordinary and uninteresting) Phalaenopsis from Loblaws, Home Depot, etc., instead of roses for my wife.
We happened by the Château de Valençay on one of our trips to France and discovered there was more to Orchid life than Phalaenopses.
There was in the Château an exposition of orchids that took up the grand hall and several more rooms.
Since then, we have always been on the lookout for interesting and unusual plants and other venues where we can see them grown.
Jeff, at Pam`s Flower Garden in Kingston, has proved particularly adept at encouraging this proclivity in the most pleasant, laid back manner. And he has been able to get us plants, seen only seen in books, that we decided we had to have.
So far, we are hitting over .500, keeping alive the most interesting, beautiful and valuable (to our minds) and getting them to rebloom.
So, we thought we would share with others who may have the same sort of interests.
-
The links below show what I have to share:
-
1. Valençay, June 2013: Page 1 ; Page 2

-

2. Home Orchids - The Butterfly: Bloom and Rebloom and Rebloom again.

-

3. Home Orchids - The Chocolate: Bloom and rebloom again.

-

4. Reid's Hotel in Madeira (to be added.)

5. Orchids in Tenererife, Canary Islands (to be added.)

6. Orchid World, Bridgetown, Barbados (to be added.)
---
* * *
---